How to Throw the Perfect 4th of July Pool Party!
The 4th of July is next week – a week from today, in fact! – which means by now most of us are already making plans for what to do on the holiday. If you've got a pool and room to entertain, throwing a 4th of July pool party can be a fun and memorable way to spend the day this year! Here are a few tips for throwing the perfect 4th of July pool party – give your guests something to talk about for the rest of the summer!
Keep Things Light with Lots of Drinks and Salads
The 4th of July is one of the biggest celebrations of the summer, and the temperature usually reflects the summer heat. If it's hot outside, keep things light with lots of drinks and salads.
Hydration is key, but kids aren't always great about stopping to drink, so try making a sport ice pop. Freeze some sports drinks in plastic cups with popsicle sticks, and the kids will have a cool, refreshing snack they'll want to eat – that will help keep them hydrated!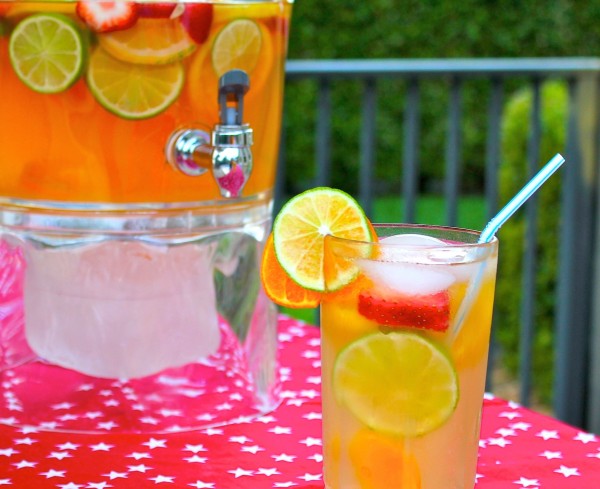 For adults, try a fruit lemonade. Fresh lemons, limes and berries in some store-bought lemonade mix makes a quick, refreshing drink – and some vodka or rum on the side can turn it into an adult beverage when appropriate.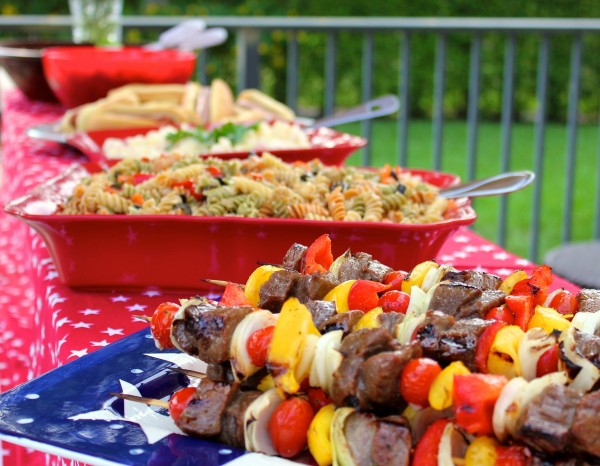 Salads and vegetables can be made ahead of time, and they make great sides and snacks in hot summer weather. Cold pasta salad, potato salad and a veggie tray with celery, carrots, cherry tomatoes and some peppers make great snacks. You can also do some great dips or salsas with chips and other light fare for snacking – and if you're like most of us, the main course will be something off the grill!
Go Fruity for Dessert
One of the best desserts on a hot day is trifle – it's super easy, you can make it beforehand, and the fruit is cool, refreshing and sweet on a hot summer day. Go for a red, white and blue trifle if you want a patriotic dessert – serve it with strawberries, blueberries, blackberries and raspberries to make a memorable and delicious dessert.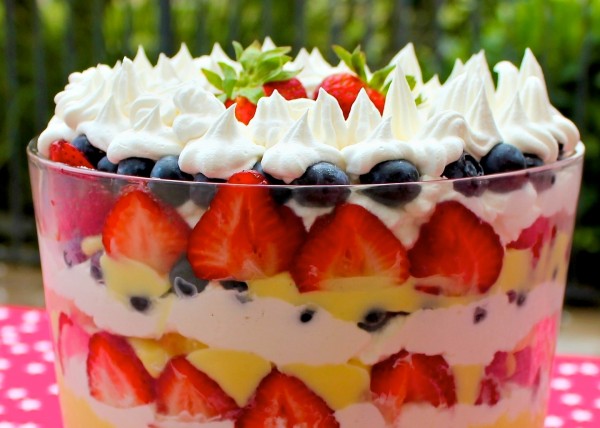 Don't Forget the Pool Party Games!
No pool party would be complete without a dip in the pool – all you need is a great game to get everyone involved. One great pool party game is "Greased Watermelon." Take a large, whole watermelon – the bigger, the better – and rub a teaspoon of Vaseline or shortening all over it. Put it in the pool, divide your guests into two teams at the opposite end – and the game begins! Each team rushes to the watermelon and brings it to the other team's side to score – but you can't lift it out of the water. Kids love it, and adults can't resist joining the fun. Alternately, you can turn it into a relay race – two teams must push the watermelon from one end of the pool to the other without touching the bottom, and the first team whose players all get across wins!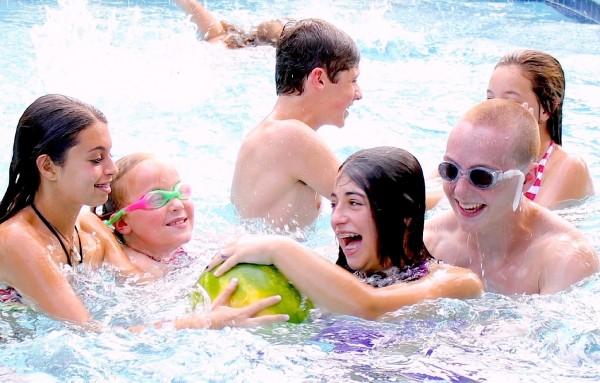 Do you have any favorite pool party tips? Any special 4th of July traditions? How do you make your day memorable?