Happy 4th of July from Big Girls Bras!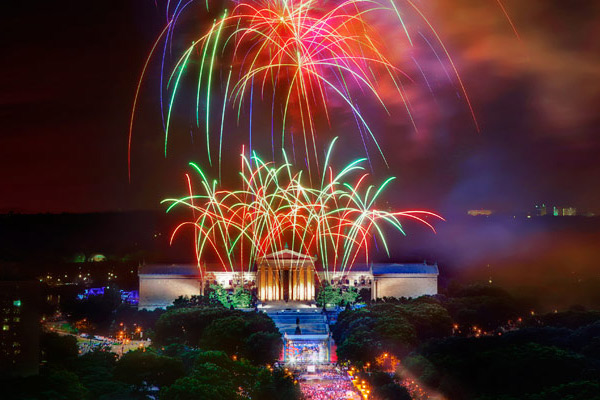 Happy Independence Day to everyone out there from the staff here at Big Girls Bras! We hope you're having a great day filled with fun, fantastic food and fabulous friends – and don't forget first-rate fireworks! But let's not forget that Independence Day is about the founding of our country, declaring ourselves independent from Great Britain, and formally adopting the Declaration of Independence. Today is a day to celebrate freedom and the principals upon which our country is founded. How do you celebrate the 4th of July?
Celebrate the Principals Upon Which Our Nation is Founded
The founding principals of our nation are pretty awesome. The Declaration of Independence upon which our country is founded has come to be considered a major statement on human rights. One of the most frequently cited sentences is the famous:
"We hold these truths to be self-evident, that all men are created equal, that they are endowed by their Creator with certain unalienable Rights, that among these are Life, Liberty and the pursuit of Happiness."
As a nation, we're incredibly lucky that our founding fathers have based our country on these unalienable rights; on the concept of equality, liberty and the pursuit of happiness. While we may have deviated a bit from that path – it is an election year, after all, and politics is a heated topic right now – you can't deny that our founding fathers had the right idea, and that our country is the place it is today because we got off to such a promising start.
So on this 4th of July – celebrate the principals on which our nation is founded. Enjoy the equality that, as a nation, we're striving to promote. And think about how lucky we are to have the right to "pursue happiness." Our country definitely isn't perfect, and we don't fully live up to these ideals yet – but it's a worthy goal to aspire to.
Take a Moment to Think about Our Military Overseas
Whether you agree with the fights that our military men and women are fighting or not – the reality is that these honorable men and women have joined our military to fight for our freedom. We wouldn't have the freedom that we do today if not for these fine people who fight on our behalf, and those like them who have gone before. While you're celebrating your Fourth of July, take a moment out to think about our military personnel overseas, and to send them some happy thoughts, positive wishes, prayers – whatever you believe. Because whether you agree with what they're doing right now or not, the truth is that those people are out there for us, and we owe them a debt of gratitude.
Enjoy Your Fourth of July!
Deep thoughts aside – enjoy your Fourth of July! It's a day to celebrate our nation's independence and the great country that we are, and in spite of the occasional stumbling block along the way – we are a great country! So from us here at Big Girls Bras – have a fun, happy and safe Fourth of July!