Breast Cancer Myths and Misconceptions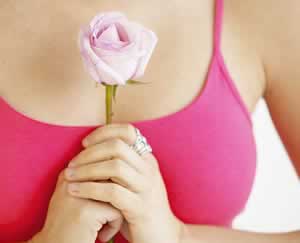 You know if you're a regular reader that the main focus of this blog is to give you info and help you find the perfect bras, shapers, swimwear and intimate apparel – particularly for the full busted women out there. But today we're taking an important time out to address some of the most common breast cancer misconceptions, in honor of Breast Cancer Awareness Month. What do you know – or think you know – about breast cancer? And is it actually right?
Myth: Family history is the biggest breast cancer risk factor.
A ton of women believe that a history of breast cancer is the biggest risk factor in developing breast cancer. In reality, the vast majority of women who develop breast cancer have no family history. Zero. That makes this one a myth.
Aside from being female, your biggest risk factor is age. As we age, the risk of developing breast cancer increases. Additionally, many doctors believe that exposure to estrogen can boost breast cancer risk. As we get older, we've had more exposure to estrogen – especially women who use an estrogen-based birth control or other medications containing estrogen. Age is such a huge factor that your risk of being diagnosed with breast cancer jumps from 1 in 233 in your 30s to 1 in 29 in your 60s.
To be fair, family history can increase your chances of developing the disease. Tell your doctor if your family members have developed breast cancer, ovarian cancer, prostate cancer or pancreatic cancer. Together, you can decide whether you might want to do early screening or pursue other preventative care.
Myth: the best way to find breast cancer early is by doing a breast self-exam.
A breast self-exam can help you find breast cancer. By doing a monthly exam, you can catch changes to your breast tissue and can get to the doctor for screening. But 73% of doctors say that mammograms are the most important way to catch breast cancer early. A mammogram can catch changes to breast tissue long before these changes become large enough to physically feel in a self-exam. It's absolutely vital to conduct annual screening mammograms once you reach 40, and if you're a higher risk, your doctor may recommend that you start them sooner.
Yes, BSEs can help you spot a change if you're between mammograms or if you haven't yet started screening mammograms. But they're no replacement for mammograms, and you lose valuable treatment time by the time you can detect a problem in a BSE.
Fact: weight can dramatically increase your risk by a whole lot.
This one isn't a myth: it's a fact – but it's a fact that very, very few women seem to realize. In fact, in a recent breast cancer survey, only 4% of women said that weight has the "biggest effect" on breast cancer risk. In reality, though, being overweight can increase your risk by as much as 40%! Weight is a big enough factor that 78% of doctors polled recommend that patients drop pounds to help reduce their risks of developing breast cancer.
Learn something new? Pass it on. You're important. The women in your life are important. Make sure all of you are doing what you can to catch breast cancer early and reduce your risks.